At least 20 people have died with 70 more missing after torrential rain triggered flash flooding which destroyed buildings and swept away homes and cars in Germany.
In Schuld, four people have been confirmed dead overnight as rain swept away six homes, while another four were found dead in flooded cellars across North Rhine-Westphalia state.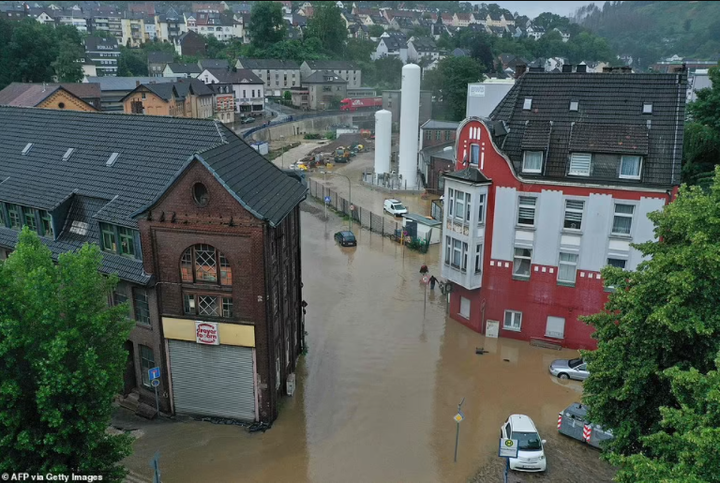 Two firefighters are also among the dead, including one who drowned trying to rescue people in the town of Altena on Wednesday. Another firefighter died during rescue operations at a power plant in Werdohl-Elverlingsen.
According to the Bild newspaper, one person died in the town of Rheinbach, around 20 miles south of Cologne. Though the exact circumstances of their death were unclear.
In the county of Euskirchen, another eight people were killed in connection with the flooding, emergency services said, with rescue operations still ongoing.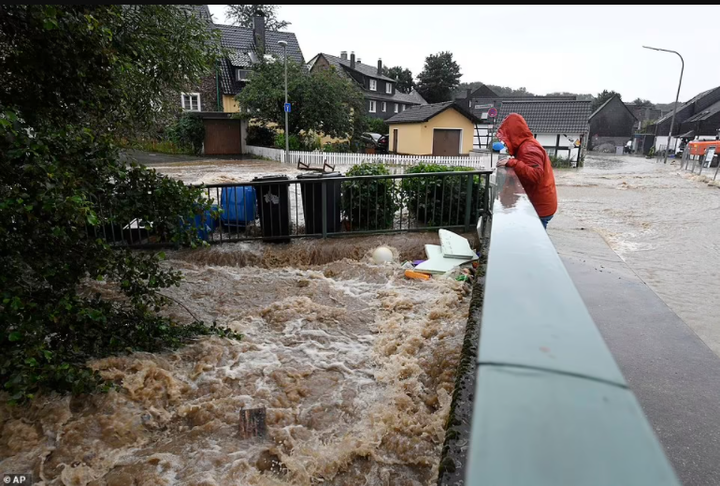 Police said up to 70 more people are missing, most of them residents who were sheltering in their homes before they were swept away as roads turned into raging torrents.
The report also said a belt of cities, towns, and villages running from the east of Dortmund to south of Bonn in Germany's most-populous state of North Rhine-Westphalia were all badly hit after three months of rain.
Police in the western city of Koblenz said Thursday that about 50 were trapped on the roofs of their houses awaiting rescue.
See more photos below.