Cristiano Ronaldo is the proud owner of what is thought to be the world's most expensive watch, priced at an outrageous £371,000.
The Manchester United star is one of only two active footballers to have earned over £1 billion over the course of his playing career, alongside PSG standout Lionel Messi.
Ronaldo was recently named the fifth highest-earning athlete of all time, ahead of the likes of David Beckham, LeBron James and Roger Federer.
With this in mind, it's hardly a surprise that the 36-year-old has taken the opportunity to splash out on an eye-catching piece of jewellery such as a Rolex.
However, Ronaldo's Rolex isn't exactly the kind that you might see in everyday life, as his GMT Master Ice had an astronomical price tag attached to it
As the Daily Star reports, the former Juventus hero purchased the timepiece in 2019, while still playing for the Serie A club.
Costing £371,000 at the time, it officially became the prices watch that the company had ever sold – which remains the case to this very day.
Comprised of 18-karat white gold, the bezel and wristband also add to its value, with 30-karat diamond accents that distinguish the watch from virtually anything else on the market.
Almost every inch of the watch is covered in either stones or white gold, creating a watch befitting the most exclusive of buyers.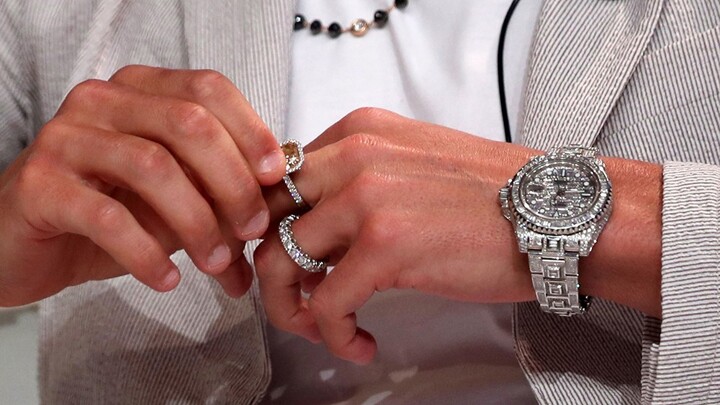 It isn't all show either, as its casing means that the watch can sustain water pressure of up to 100m – although you can't imagine anybody would be crazy enough to wear it in the ocean.
It's possible that the piece was a Christmas present, as the forward was first snapped wearing it on the 27th December 2019.
Interestingly, Ronaldo hasn't been seen with it on his wrist since leaving Turin for Manchester this summer, raising questions as to whether he still owns it – or whether it instead stayed in Italy.
Overall, there have been few public sightings of the Rolex, with the first being his appearance at the Dubai Global Soccer Awards in January 2020.