A Hospital staff took to social media to narrate an incident about how a family abandoned a pregnant woman who needed their help.
According to man, the lady couldn't deliver through the natural process and therefore, CS had to be performed on her.
After everything, the family of the lady  was contacted to show up and pay for the medical bills which amounted to 1000 Ghana cedis because she didn't have the money to pay.
According to the narrative, the relatives of the woman were not willing to pay, claiming they had no money so the lady and her baby had to spend extra 5 days in the hospital.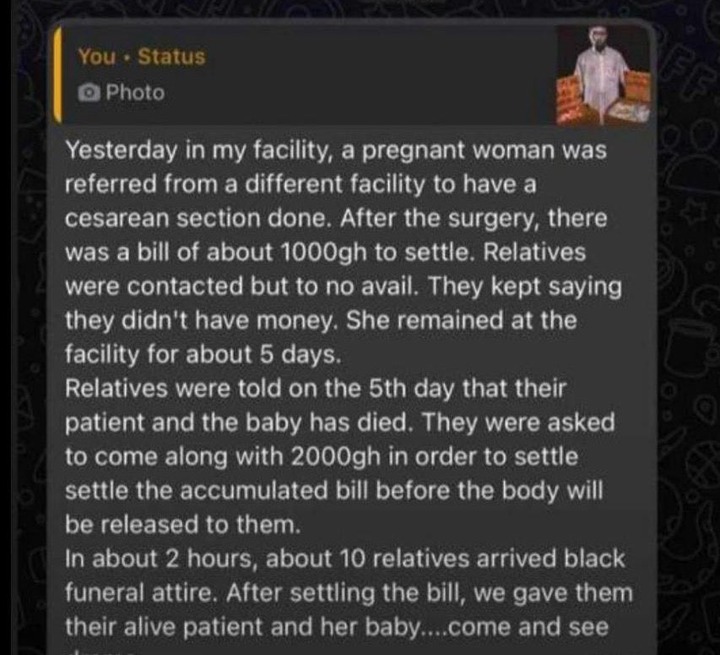 The family of the lady  showed up in about two hours in black attire with money, hoping to clear the bills and take the body away when they were told that the lady had died and they need them to come and clear the hospital bills before the body can be released to them.
The staff took the money, settled the bills and released the woman and her baby to the family.
Netizens after seeing this, expressed shock and disgust for hypocrisy as they share their thoughts on it.