Manchester City were up in arms on Sunday after James Milner somehow avoided a second booking in their Premier League draw at Liverpool, despite fouling Bernardo Silva.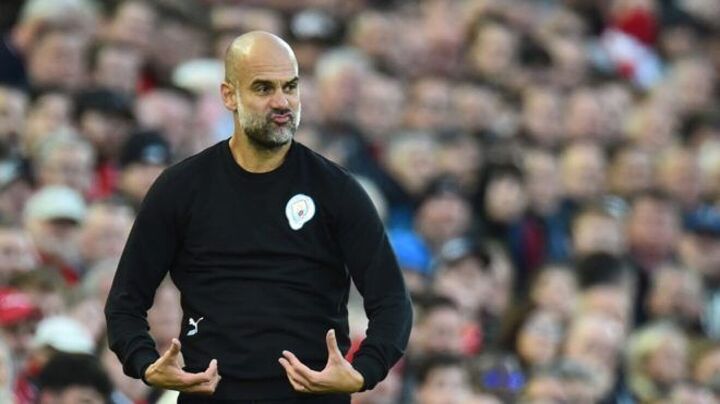 The Englishman was already on a yellow card when he stuck out a leg to trip the Portuguese with just over a quarter of an hour to play at Anfield and the two sides locked at 2-2. City boss Pep Guardiola was one of those calling for Milner to be shown a second yellow card.
"It's a yellow card," Guardiola said to Sky Sports after the game.
"It's a yellow card. It's clear. It's Anfield, it's Old Trafford. In this situation a City player is sent off. One hundred percent.
"Even then, we overcome the situations."
City found themselves behind twice on the day, each time pulling themselves back onto level terms with Liverpool in what was a thrilling Premier League encounter.
"What a game," Guardiola added.
""This is the reason why Manchester City and Liverpool have always been there in the last years, because we try to play in this way.
"Unfortunately we couldn't win, but we didn't lose. Anfield is always Anfield.
"That's why the Premier League is the best. What we have done between 15 to 45 minutes and the last 30 minutes of second half, in Anfield, it was great, really great."